Hello everyone!
Unbelievably, we've already arrived to March 2021, and with a new month comes a new show in the Serious Play franchise. (Maybe the Serious Play Cinematic Universe!)
Every Thursday from 4-6pm CST, I'm going to be playing, discussing, watching, interviewing, or otherwise interacting with some aspect of video game fan cultures. Fan cultures are an absolutely vital part of game cultures, both in that games are played by people and that games are interpreted, toyed with, and messed with by the people that play them even and especially after the TV or computer screen has been turned off.
Academic work on fandom has grown significantly in the last thirty years, and the rise of fandom studies often is assumed to have coincided with television studies as an area of academic interest. (On a Zoom call with a professor this week, my prof noted that fandom studies used to be known by the derisive monikers "Madonna studies" or "Buffy studies.") But fan studies has also grown with more research into online communities, internet cultures, and video games.
One particularly informative work for my area of research is Adrienne Shaw's Gaming At the Edge: Sexuality and Gender at the Margins of Gamer Culture. Although Shaw's work isn't fully about fan studies, her work focuses on how representation, consumption, and play of marginalized communities often conflicts with popular notions that "representation matters." Specifically, for the players Shaw interviewed, many gamers thought it was nice to have representation but they never considered themselves to be affected by representation. While Shaw's work is illuminating, I also thought there was a bit of oversight with regards to the dedicated fandoms that have appeared around numerous gaming franchises. For some gamers, representation might not matter, but for queer gamers who gather at conventions or create works combining Pokemon with Rupaul's Drag Race contestants, it seems representation, aesthetics, communities, and readings of queerness were vital to their consumption of games and gaming franchises.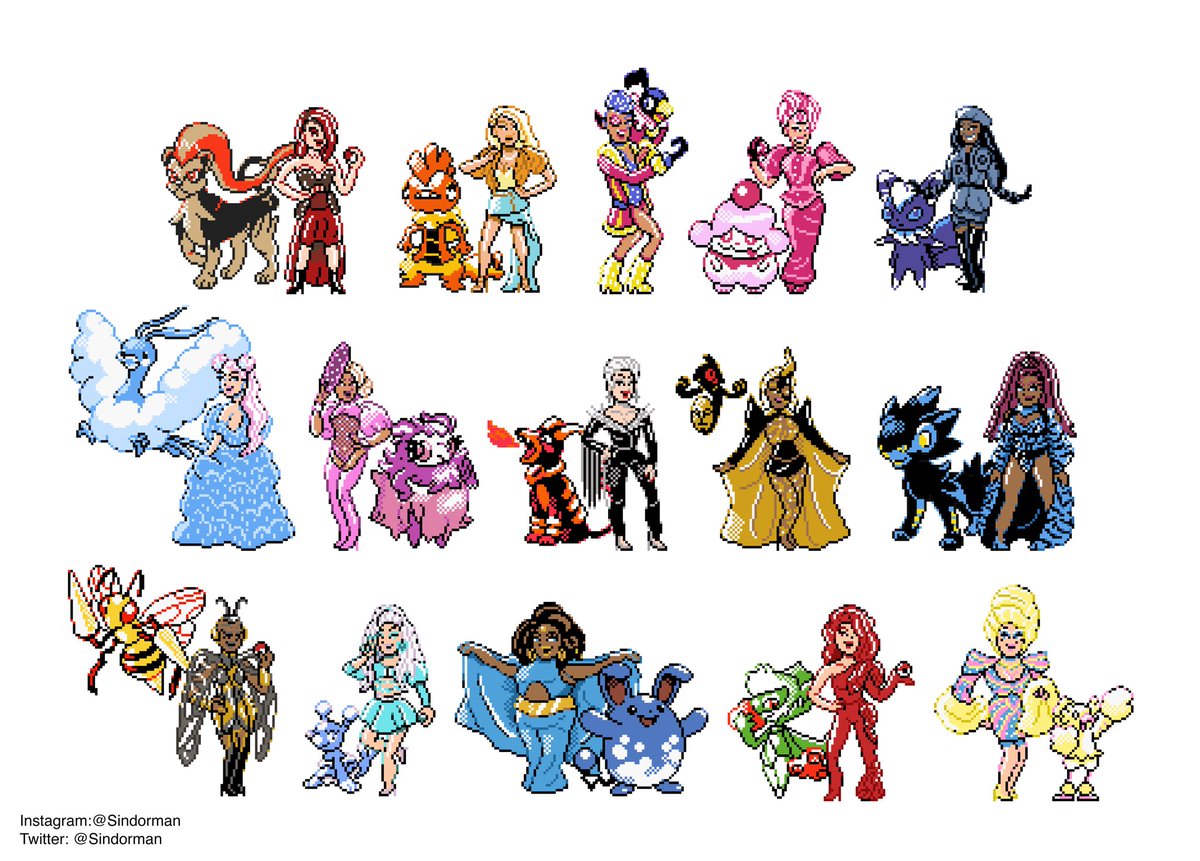 Looking good, feeling Florges
The disconnect I saw between my own experiences in fandom online and some of what I read led me to do more research into queer Pokemon fan communities, and I ended up writing my Master's thesis about a Pokemon fan game called Pokemon Reborn, a game whose lead creator (an out trans woman) imbued with a number of LGBTQ+ characters and narratives. Fans have taken a franchise typically designed for children into a massive universe with a variety of queer stories and people. How is this NOT representation mattering to these communities? (BTW in my interview with Amethyst in 2019, the creator of Reborn, she said that the game has been downloaded almost a million times. No slim pickings there!)
Fans have also become commodities to many gaming companies, for lack of a better term. Global competitions in MMOs, sponsorships of YouTube creators, investment in meme ad campaigns, and the like all show that gaming companies are increasingly aware that part of the developing media environment requires investment in fans and the labor they engage in online. Of course, this labor can be exploited in many many ways, including the mod markets that are encouraged by game developers that often bring in creators little money for their creative energies and investments, according to Renyi Hong.
Not to mention that so many of our academic inquiries into games, including embodiment, presence, emergent play, etc., are complicated by fan works, emulation, modding, and competition practices. (For example, just emulating N64 games on the computer requires a complex set-up of multiple pieces of software and hardware to operate, which definitely changes how I control Link in Majora's Mask Randomizer.)
So, come join me as I explore the worlds of fan games, mods, and other forms of fan labor which are necessary for helping us understand how people think about and play games in their daily lives! And you can also see me scream about being attacked by multiple Giant Peahats at once!!
I dare you to tell me what's happening in this picture.